Tacoma Outreach Ministry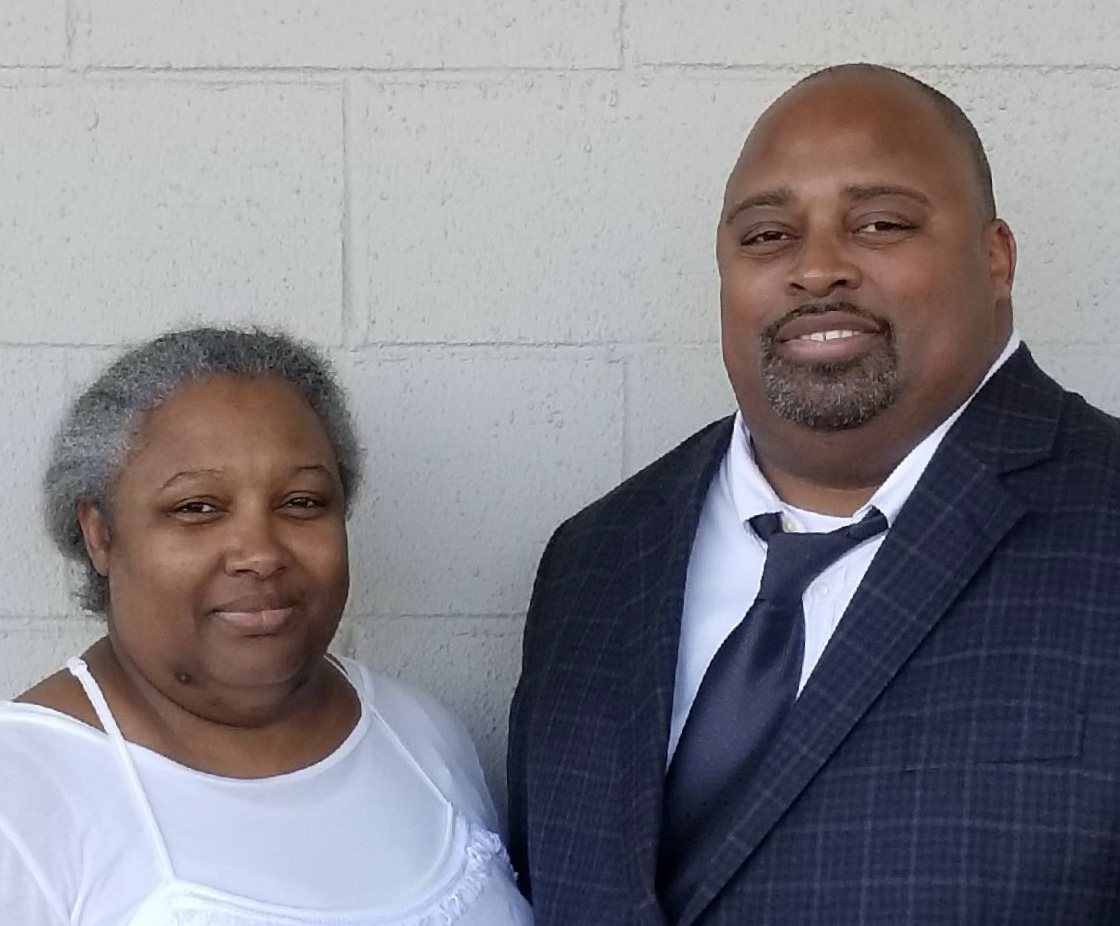 Ministers McMillian
Directors of Outreach Ministry
Christ Gospel Church of Tacoma's Outreach Ministry has several continuous ongoing fund raising programs designed to help us provide assistance to the members of the community. Please click on the link(s) below for more details, to order, and support our outreach ministry.
The Outreach Ministry support the community through gifts of tents, blankets, clothing, hygiene packs, and meal gift cards during the winter. In the spring and summer, we plan to provide hot meals. For the fall, we provide Back-2-School Pack-full-O-Supplies and slightly used clothing/shoes. There is a Collection Box in the foyer for school supply donations. For the Holidays we provide Holiday Food Baskets for Thanksgiving and toys for Christmas to those who notify us in advance of their needs. The Outreach Ministry visit 7 of the Elderly/Senior Assisted Living Communities in the Lakewood/Tacoma area.
Christ Gospel Church Tacoma's 2017 Holiday Food Basket Giveaway began in September and ended in December, Thank you LORD God for all who donated and participated. The Collection Box will remain in the foyer near the front door of the church throughout the year. Please pray and consider making your own special offering to support these activities for 2018. The LORD blessed the Outreach Ministry to feed 22 families for Thanksgiving 2017 and 3 families for Christmas. Thank you CGCNWCM Elder, Sister Consuelo Harris, CGC Seattle's Pastor Humbert, and CGC Seattle Outreach Directors, Ministers Nicolas for all of your assistance..
In 2016, Christ Gospel Church of Tacoma's Outreach Ministry was blessed to provide help to members of the community, by taking up special offerings. The church's donations allowed us to give gifts of tents, blankets, clothing, hygiene packs, and hot meals. We also gave out Holiday Food Baskets to nineteen families in Lakewood, Tacoma, and Spanaway. Praise God, CGC Tacoma helped to get a homeless family off the streets, permanently! Thank you Pastor Humbert and Sister Consuelo Harris.for spearheading the Outreach 2016.
Please contact the us in advance to let your Needs Request made know, in order to help the Outreach Tacoma Ministry serve you better at outreachtacoma@cgcnwcm.org  or you may leave a message at 253-584-3904. Please visit our Facebook page at Christ Gospel Church NWCM Tacoma-Seattle. Tune in to the Livestream Broadcast of Christ Gospel Churches International, Inc every Friday at 6:00 pm.
All Praise and Glory to our LORD Jesus Christ!
Help our church raise money for our Outreach Ministry Department.
Just click this link http://bit.ly/2Mfyf7v and our group will receive 40% profit from your order."
https://seller.simplysheetsfundraising.com/ – HyxfeTbIQ – outreachtacoma@cgcnwcm.org – Click on the link below in the Here's a link to your Organization's Online Shop (blue rectangle) – Click on the Start Supporting Now – Log in/Sign up – Shop.
God Bless you for supporting our Outreach Ministry!